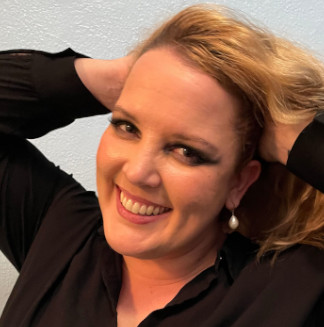 Briganta
Jennifer Carter
Jennifer Carter showed up in NYC after a life lived in the 'burbs and bases of Virginia, California, and Florida. She's been performing since the age of 3, but the spark ignited when she started practicing stage combat while earning her degree at FSU. Life happens and it did, but most recently Jenn found her lovable band of miscreants while playing Gal de Guisbourne in the 2021 cast of NYRF.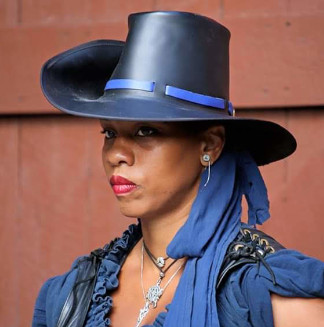 Dowager Queen Morgana
Candace Kendall Browne
I've had many titles in life including Actor, Stage Combatant, Cosplayer, Queen of Pain and Destroyer of Worlds. The title I cherish most is Mother of Giants. During the Pandemic, CK hosted a panel of discussions focused on the Black Experience in America coined Chips in the Cookie available on You Tube. Because all too often she finds herself as the only Chip in the Cookie.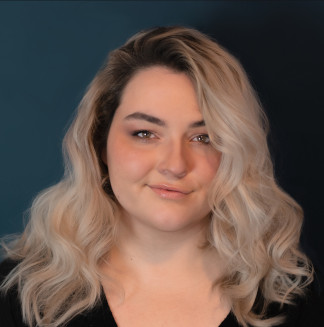 Princess Rose
Anna Willenbrock
Anna graduated from Pace University with a BFA in Acting for Film, Television, Voiceover, and Commercials. When everyone's favorite Amazon isn't hard at work coordinating for Netflix productions you'll find her lost in the woods sword in hand, or hunched over a sewing machine making a costume at the 11th hour. A vet of New York Ren Faire, and lifelong performer Anna can't wait to get to spend more time doing the things she loves most: Kicking Ass, Telling Stories, and sharing the faire magic.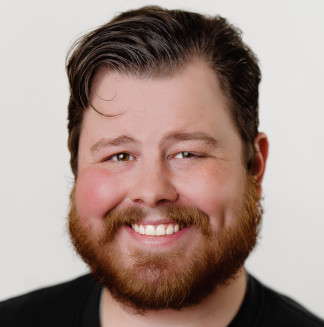 King Armstrong
Robert Kerstner
Robert L. Kerstner has a great love and appreciation for the Arts. Since the age of fourteen, Robert has been performing on stage in musicals, improv comedies, cabarets, classical operas, and at renaissance festivals. He has had the privilege of performing with the Sullivan County Dramatic Workshop, the Hudson Valley Opera Co, BergenStages, Renaissance Entertainment Productions, Broadway Concerts Direct, The New Jersey Foundation for Dance & Theatre Arts and NY's Mission Improv-able. Robert also appeared on film, including Robert Fontaine Jr.'s 'MI America' (2015) and several web series.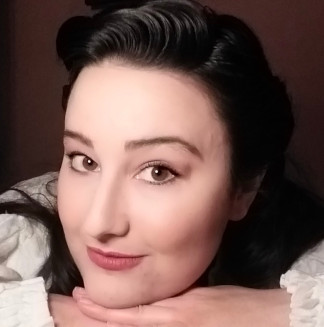 Captain Bonecrusher
Lèna Chilingerian
Lèna Chilingerian: Regional: Romeo & Juliet, Ken Ludwig's The Three Musketeers, The Winter's Tale, Timon of Athens (STNJ). Touring: Macbeth, The Comedy of Errors, Julius Caesar, A Midsummer Night's Dream (STNJ). Off-Broadway: Love & Contempt (Cherry Lane Studio Theatre). Other: The New York Renaissance Faire, Silver Knights LLC, Jesus Christ Superstar, Scheherazade, Hamlet, Elmer Gantry. Lèna received her BFA in Acting from Montclair State University and her MA in Shakespeare and Theatre from The Shakespeare Institute of the University of Birmingham, UK.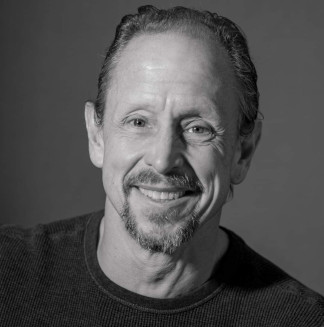 Captain Goldtooth
Joe Hughes
Joe is excited to be part of Kingdom Faire. In the past 3 years since Joe's return to performance he has not only used the skills that he had learned from the East Stroudsburg University performing arts program but also the experience that came from working with a black box company in alphabet city in the '80s. From performing Shakespeare, to improv comedy, to scripted comedic musical parody shows Joe has always tried to grow as a performer. While he stepped away from theatrical performing Joe did use his improvisational skill and communication talents to craft a motivational speaking program for teens and young adults.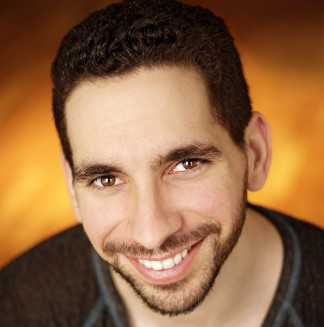 Captain Filet
Kevin Maphis
Kevin Maphis is honored to be joining Kingdom Faire for their opening year. He hopes that his love of cooking and all things piracy shines through the character of Captain Filet. Kevin has performed at multiple faires in the past 11 years as Pirates, thieves and all sorts of dashing adventurers. He even has used his experiences to co-write and co-direct (along with his beautiful wife) a web series based off working at renaissance faires! You can keep track of that project by following 'Life's Not Faire' on Facebook.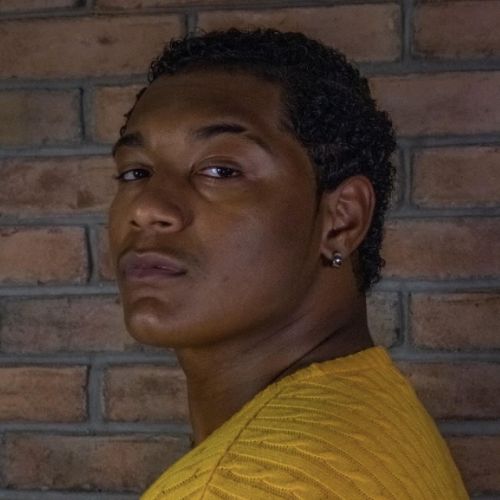 Captain Blackjack Jameson
Chokwe Bennett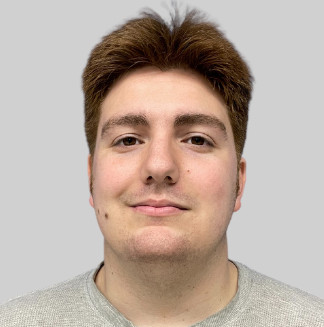 Captain Sharkbait
Matt Duncan
Matt has been acting since he was six in local community theater appearing in over 35 shows during middle and high school. He continued acting through college where he played Edgar Allen Poe in Nevermore and Tom in Glass Menagerie. Matt started his interactive performing at the New York Renaissance Fair when he was 13 and continues to enjoy delighting audiences with his special form of long-distance improv. He is looking forward to Kingdom Faire where he will have a chance to develop a new character and try on some new skills.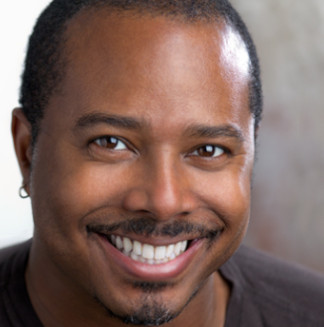 Lord Admiral Reginald Humphreys
Robbie Taylor
Robbie Taylor has been actor in NY since 1998. He has been seen in several commercials including for Snuggie and Own Network, He has appeared on TV in a History Channel special called Honor Deferred with Samuel L. Jackson. On stage he has been in Blue at Papermill Playhouse with Leslie Uggams, regional theatre including playing Cory in Fences at The National Black Theatre Festval with Ella Joyce as well as many many stages around the city, primarily in Shakespeare plays. He played several different roles at the New York Rennaissance Faire where he was a founding member of Three Pints Shy which also led to performing at several different Faires in the Tri State area. Recently, he has been a teacher at Montclare Children's School, LOMA, and the 92nd St. Y.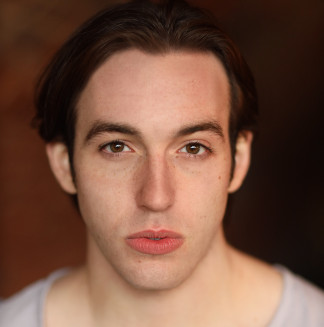 Prince Gilbert
Zachary Ketcham
Zak is ecstatic and ever-so-grateful to be a part of this amazing cast! An aspiring young actor and classical cross-over artist, he has been fortunate enough to partake in countless theatrical productions across New York. An immense appreciation for Tisza and Allison for this wonderful opportunity.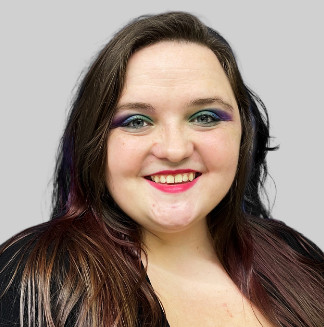 Gabriella
Emily Sampson
Emily is 26 years old and resides in New Jersey! She has been acting in Renaissance faires since 2018, and has been a performer her entire life! When she isn't singing you can find her creating sfx makeup looks and doing shows with her local theatre! She is beyond thrilled to be a part of Kingdom Faire and cannot wait to see what fantasy unfolds!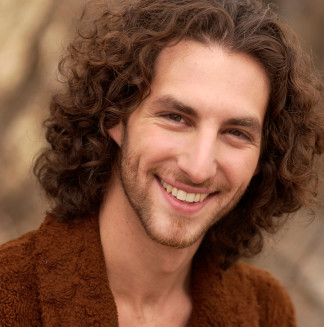 Cayenne (Caye)
Zach Held
This year will mark twenty years that Zach has been performing at renaissance faires. He also has done several off-broadway shows. He has been performing since before high school and is constantly looking forward to what comes next.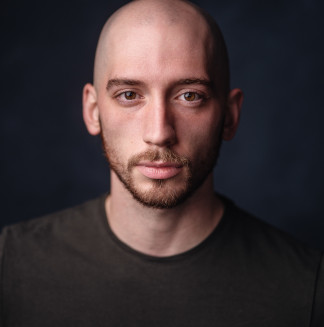 Vidalia (Vida)
AJ Brugger
AJ is a martial artist and stunt performer from Westchester NY. Holds a degree from SUNY Purchase in Music Composition and has studied acting at HB Studios. Started acting in 2015 as a character performer and has since been doing stunts for film and live entertainment.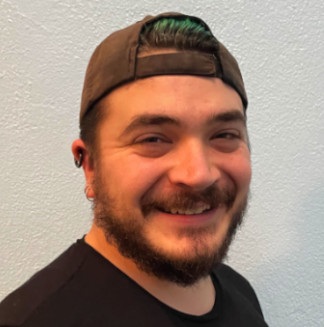 Pascal
Jarrett Lopez
Jarrett is an Actor and Youtuber from NJ who has been working in the Renaissance Faire circuit since 2012. He just celebrated his 11th year at the New York Renaissance Faire where he's been the director of the Pub Crawl for several seasons. Jarrett is skilled in Stage Combat, Improv, and Comedy & loves using his skills to deliver entertaining performances to patrons. In his free time, Jarrett runs a YouTube and Twitch channel under the handle Final_Hydra, where he delivers gaming content to his followers. Jarrett is looking forward to fighting for the Pirate's Side this Spring.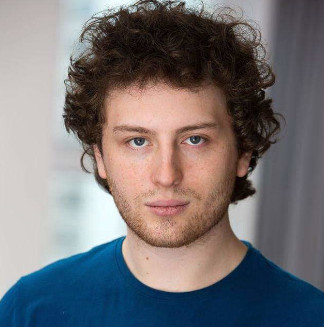 Seven (Sev)
Patrick Brockway
Patrick is overjoyed to be making his debut with Kingdom Faire! A graduate of Fairleigh Dickinson University, Patrick has been studying acting and stage combat for the better part of his life. Previous acting and actor combatant credits include Edmund Rostand - Bernhardt/Hamlet, Antonio - Zorro!, Romeo - Romeo and Juliet, Sir Henry Lee - 2018 New York Renaissance Faire, Poe - The Life, Love, Tales, and Terror of Edgar Allen Poe, Mercutio - Romeo and Juliet and others. Previous fight direction credits include Gormenghast, Zorro!, Romeo and Juliet, Cyrano!, Macbeth, and others. Patrick would like to thank his friends and family for their undying support and affection.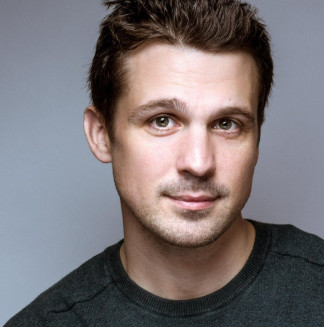 Mirepoix (Mira)
Jeremy Lister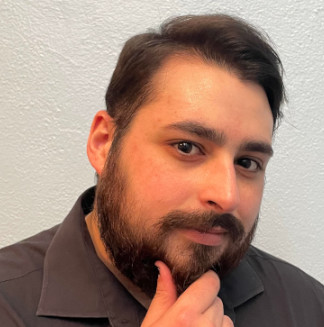 Babette (Babs)
Brandon Ali
Brandon is an aspiring actor/fighter based out of Rockland County, New York. He's holds a BA in Contemporary Arts from Ramapo College of New Jersey. While at Ramapo, Brandon was involved in several productions, such as playing Nick Bottom in A Midsummer Night's Dream, Ali in Anonymous, and served as Fight Captain and Assistant Choreographer to Kenneth Nicholas in She Kills Monsters. Recently, Brandon has choreographed fights for several productions such as The Hunchback of Notre Dame, Spring Awakening, Sunless, and many others! Brandon would like to thank his friends and family for being so supportive, his fellow cast mates for being such a pleasure to work with.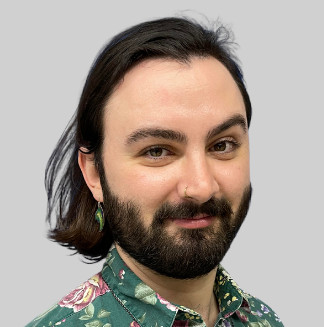 Lionel Trotter, Captain of the Sapphire Knights
Hawkins Gardow
Hawkins Davis Gardow is thrilled to be a part of the Kingdom Faire. Starting at the age of 4, he has been performing and honing his craft ever since. He has trained at the American Musical Dramatic Academy, the Paper Mill Playhouse, Stagedoor Manor, Triple Arts and Worth-Tyrell Studio. He has been performing at festival fairs since 2017, and has appeared as an acrobat and fae. He thanks his family, friends and cast for helping and supporting him, and cannot wait to take you into our magical world of Pirates and Royals.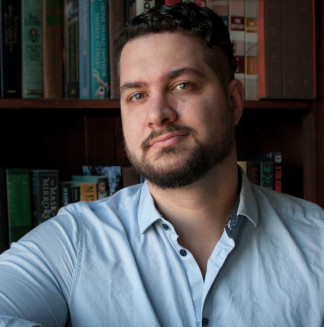 Sir Isaac Ashford
Andy Parkidomo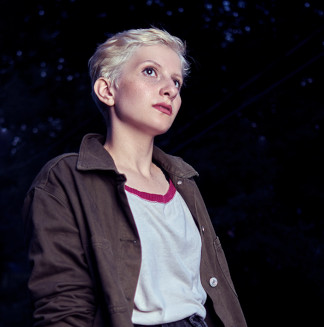 Sir Bellamy Versoa
Ocean Scheyd
My name is Ocean (they/them). I have been professionally acting for 10+ years. When I am not working in film, I spend time working and enjoying entertaining at the fair. Originally at the NYRF and now here at KF.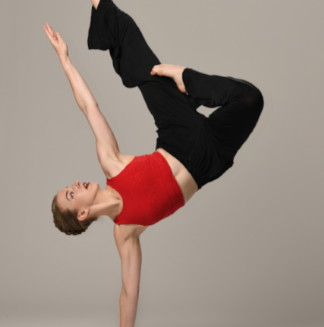 Captain Nessa
Sarah Grace Houston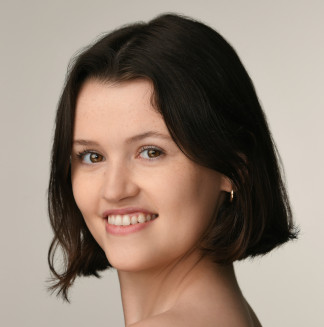 Lieutenant Evain Watergrass
MaryBeth Rodgers
MaryBeth Rodgers is a graduate of the Ailey/Fordham BFA Program, where she double majored in Dance and Economics with a minor in Classical Civilizations. In her college career, she has worked with Matthew Westerby Company, People's Theatre Project, JUNTOSCollective, Buglisi Dance Theater, and Michael Mao Dance Company. She has studied at the Graham School, Hubbard Street Chicago, and Movement Invention Project. Last year, she received a grant from Fordham University's Deans to carry out research on dance and dance education in underserved communities and currently teaches and choreographs for theater and concert dance.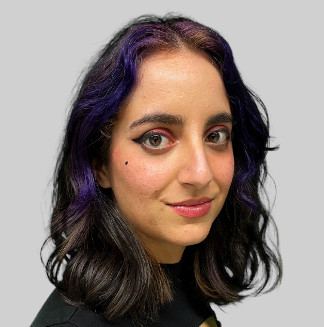 Bone Crusher's Crew/Understudy
Elle Vallejos
Elle Vallejos (Pace University, BA Acting 2017) is an actor and stage combatant from Brooklyn NY. Delighted to have made such an exciting return to theatre, she hopes you've enjoyed your time at Kingdom Faire as much as she has!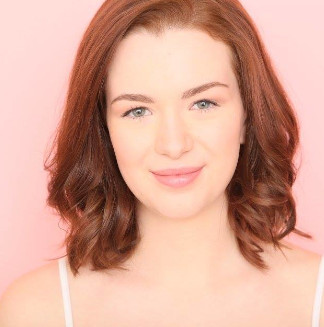 Colette Confit
Jennifer Healy - She/Her
Pirate
Jennifer is thrilled to join the inaugural season of Kingdom Faire. Recently, she has participated in multiple virtual productions as a company member with Hold Space Theatre Collective and the International Shakespeare Players. In person, where she much prefers to be, favorite roles have included Queen Elizabeth I at the New York Renaissance Faire, Waitress in Almost, Maine at WHATCO, Innkeeper's Wife in A Child Is Born at Theatre 315, and Ladybird Johnson in HerStory with Dawn Lau Dance Company. Jennifer is a BFA graduate of Adelphi University and holds a degree in classical acting from LAMDA in the UK.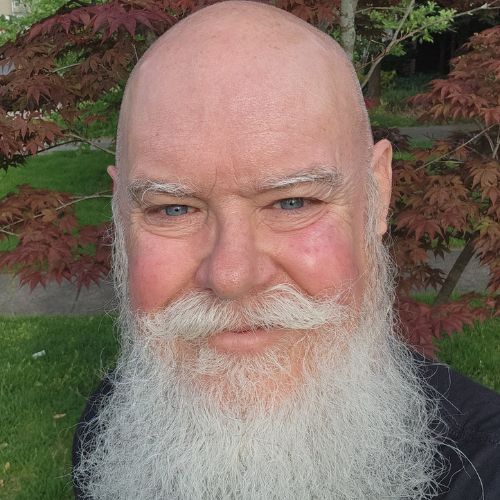 Rum Drummond
Dave Dickey - He/Him
Pirate
A life-long musician who has studied West African and Middle Eastern drumming, Dave can be found wandering the lanes playing djembe, or perhaps singing sea shanties and other bawdy songs. Among the characters Dave has built, he has played Pirates, mercenaries, and even Santa Claus. Dave takes great joy in improvisatory acting, and likes nothing more that playing a quick scene with Faire patrons, to give them an interactive experience like those that encouraged him to pursue performance. In his professional life outside of Faires, Dave is an audio producer, director, and voice actor for an English Language Learning educational publisher.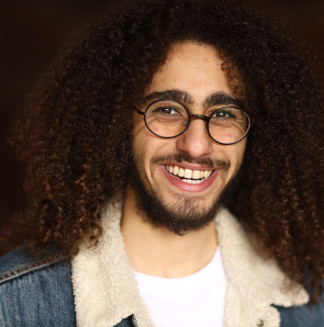 Hammerhead
Kareem Habal - He/Him
Pirate
Hi! I'm Kareem, I live in New Jersey and graduated from the New York Film Academy for acting. The one thing that's prominent about me is that I'm Egyptian and I hold my nationality very close to who I am as a person. I love music and movies and am happy to live life to the very fullest everyday on this earth.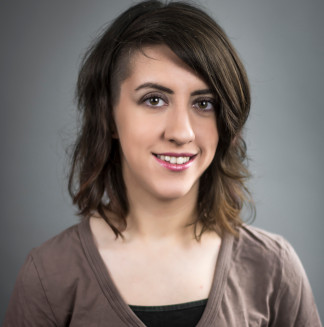 Gael O'Briggs
Laura Charette - She/They
Pirate
Originally from Massachusetts, Laura moved to New York City to study film/TV acting in 2010 at the New York Conservatory for Dramatic Arts (NYCDA). Off-Broadway: Deep Down Dark, A Sketch of New York, Behind Glass Walls: The Anxiety Plays, Film: Till Death Do Us Apart, 21st Century Demon Hunter, Gaymers, Other: Times Scare NYC, Forest of Fear, New York Renaissance Faire. In her spare time, Laura enjoys live streaming/content creation, video & board games, art, & the occasional tabletop RPG game. She is excited to join Kingdom Faire & live the experiences from this new journey!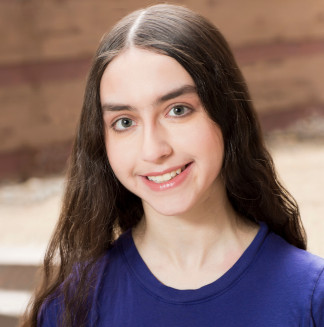 Shrimpie
Mira Singer - She/Her
Pirate
Mira Singer is delighted to join Kingdom Faire. Credits Include:: As You Like It, Merchant of Venice, A Midsummer Night's Dream, Bernhardt/Hamlet, Matilda, Brigadoon, and Rosencrantz and Guildenstern are Dead. Other: New York Renaissance Faire. She is the co-creator of Merely Podcasters. She holds two MFAs in creative writing from Sarah Lawrence and Pine Manor, a BA in storytelling from Vassar, and has trained at the London Academy of Music & Dramatic Arts and at the Royal Welsh College of Music & Drama.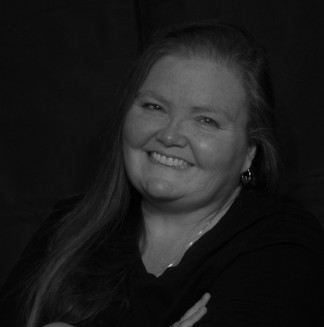 Omlette du Fromage
Patti Duncan - She/Her
Pirate
Patti recently began dusting off the 8 X 10 glossies again after being away from theater for almost 30 years. In her professional life she is a motivational speaker, presenter and scientist who has performed science shows for audiences all across the country. She has enjoyed making people laugh for the past two seasons at the New York Renaissance Faire and looks forward to continuing to hone her craft at Kingdom Faire.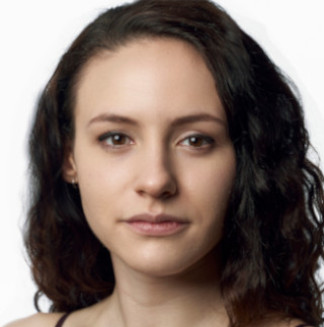 Bailey McGuiness
Rachel Kordell - She/Her
Pirate
Rachel Kordell is a NYC based Actress and Filmmaker who has been working in entertainment since graduating from Hofstra University in 2017. In her personal life, Rachel enjoys streaming on Twitch as MajorasRose and playing TTRPG's on her Podcast RPJesters! As a performer, Rachel has taken on various roles from Sophie in Mamma Mia! to a crazed mental patient at Brighton Asylum. Rachel is excited to join the cast of Kingdom Faire and sing the siren's song this Spring!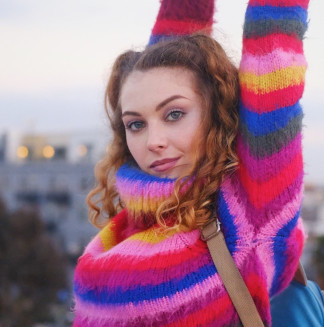 Diamond
Anna Lovallo - She/They
Pirate
Anna Lovallo is an entertainer and artist based in and around the tri-state area. They can be found amongst the Pirates this late spring at the Kingdom Faire.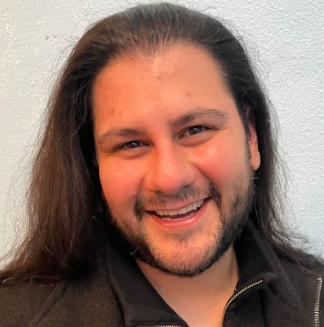 Paola de Mallorca
Franco Martinez - They/Them
Pirate
Hailing from Empalme, Mexico, Franco Martínez-Chiapa is a trained Musician and Actor. They have been performing for the past 16 years. Franco studied Percussion Performance at Columbus State University and Musical Theatre at The American Musical and Dramatics Academy. Franco spent time away from the arts but is looking forward to coming back to the theatre. Their grounding in technique and the new skills they have gained has prepared Them for a new and exciting chapter in their professional life.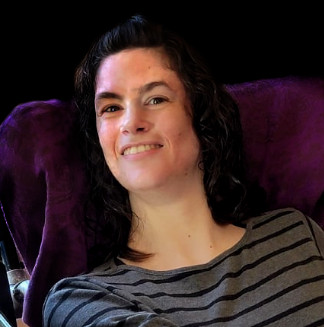 Goldtooth's Crew
Lanie Pearce - She/Her
Pirate
Lanie Pearce is an actress who has performed at the New York Renaissance Faire for several years. She is an die hard country music fan and when not staring down her enemies Lanie can be found enjoying the peaceful life on her farm in Pennsylvania.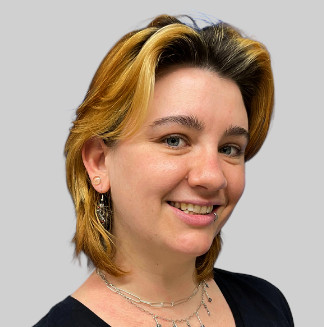 Bonecrusher's Crew
Margot Gardow - He/Him
Pirate
Margot is a working actor, artist and craftsman. He has been performing at festivals since 2017 as an acrobat and clown. Being a multi-practice and multimedia artist has made him a bridge between, aiding others in growing their crafts with his varied experience. His own practices are enriched from being an artist, actor athlete and handyman all at once. Participating in Kingdom Faire is a new step into performance for Margot and he is grateful to have his incredible castmates by his side to do so. As his skills grow Margot is employing all of them to put on a great show alongside his beloved Bonecrushers.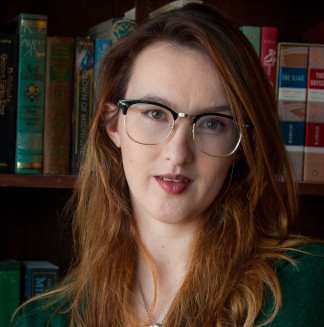 Megladon
Megan Parkidomo - She/Her
Pirate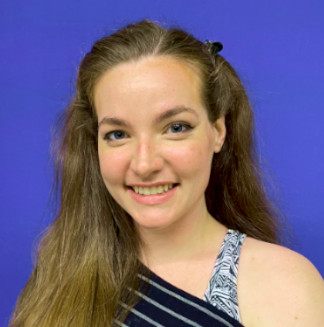 Scapula
Annabelle Magnusson - She/Her
Pirate
Annabelle Magnusson is thrilled to be joining Kingdom Faire in its inaugural production as a Bonecrusher. The New Jersey based actress most recently has been seen at the New York Renaissance Faire on the Pub Crawl. She's also had the pleasure of playing Gretchen in Boeing Boeing, Laura in The Glass Menagerie, Juliet in Romeo and Juliet and Ann Page in The Merry Wives of Windsor with various groups across New Jersey. She looks forward to working with the amazingly talented cast and creative team at Magara and is so grateful for the opportunity to play with patrons all season long.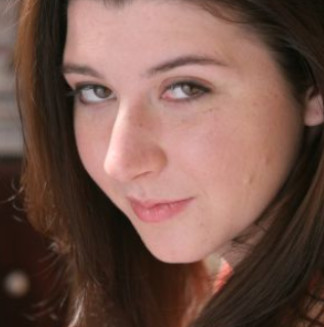 Fang
Vanessa Wendt - She/Her
Pirate
Vanessa Wendt (Swing/Fight Captain) New York: The Whimsical World of Sherlock Holmes (Irene Adler, Fight/Dance Captain), Tartuffe (Mme Pernelle), Wolf Tale (Woodsman), Troilus & Cressida (Ajax, Fight Captain), M. Beth (Lennox), Titus Andronicus (Titus Andronicus), Willie & Me: The Emmett Kelly Story (Actress – Reading), La Maupin: The Musical (Brigitte, Fight Captain), Much Ado About Nothing (Beatrice), Windy-Woo and her Naughty, Naughty Pets (Princess Vicki/Ensemble), Pieces: The Musical (Dr. Carol), Julius Caesar (Brutus, Fight Captain).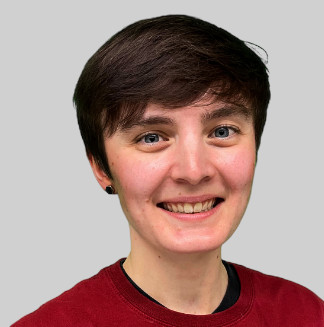 Moonshine
Nicky Westerduin - He/Him
Pirate
What's a pirate's favorite part of a song? The hook! A player of violin, piano and dabbler in all things musical, Nicky seeks opportunities to bring out the fun, the absurdity, and the opulence of musical instruments across performative spheres. In moments between jobs, Nicky volunteers as an ESL tutor and enjoys membership with the Philly-based dance and arts collective, Poético. You might also catch him as 'Lady Midnight,' a genderfluid cabaret performer. Nicky thanks the cast, crew, and KF staff for this opportunity and for all of their impactful work, support, and inspiration.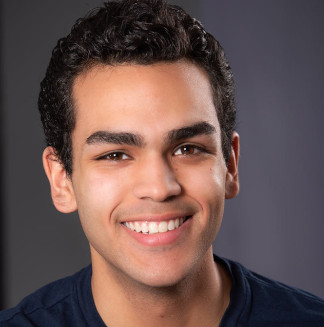 Captain Nathaniel Pierpoint
Tyler Miranda - He/Him
Royal
Tyler has been enveloped in the world of theatre since his first year of high school. He knew then that it was going to be his life. Throughout the years, he has been in multiple plays, musicals, showcases. His favorites include "Les Misérables" (Valjean), "Rent" (Roger), "West Side Story" (Tony), and "A Midsummer Night's Dream" (Demetrius). This is his third time performing for a faire, and this process has been extremely special for him. He hopes that you all enjoy Kingdom Faire's first ever show and witness the talent rife within every single one of his castmates!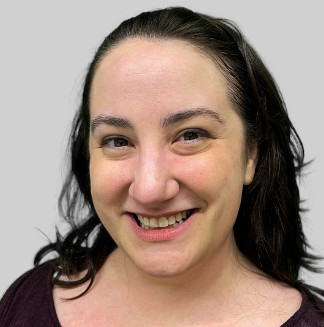 Captain Clark Dupont
Sarah Hogan DePaul - She/Her
Royal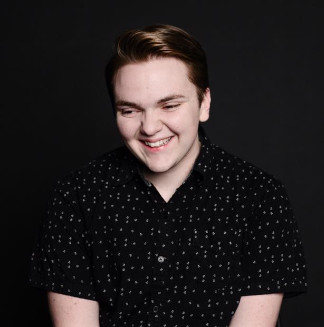 Captain Thomas Hollum
Adam O'Connell - He/Him
Royal
Adam O'Connell is a New York City-based performer and writer. He has been working in themed entertainment for six years, with performances at multiple renaissance faires and Walt Disney World. He is also 1/3 of The Wallpaper Company, a queer artist and theatremaking collective. He is the writer and co-host for The Great American Scream, a horror culture and comedy podcast. You can find him both performing at Kingdom Faire and with a very anachronistic cell phone as the faire's social media coordinator.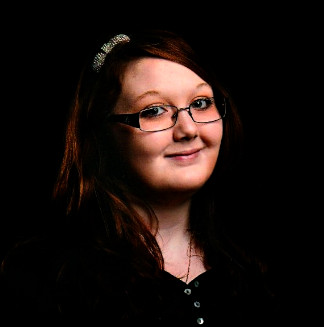 Sibella Rosemont
Erin Duncan - She/Her
Royal
Erin has been performing since her first community theater show, Bugsy Malone Jr. when she was 8 years old. Since then, she has acted in over 20 shows. She is studying to be an Early Childhood Professional and loves having the opportunity to sing, play her drum and perform in her spare time. She is looking forward to being part of the first season of Kingdom Faire and the chance to be part of this amazing story!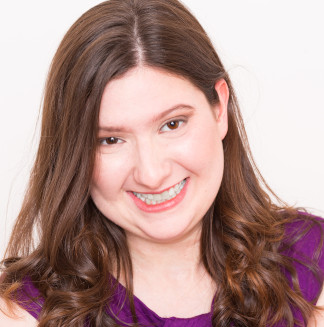 Elyanor Gravelle
Rebecca Gross - She/Her
Royal
Rebecca is thrilled to be involved in the inaugural season of Kingdom Faire! She performed in her first renaissance faire in 2017, right after graduating from Sarah Lawrence College, where she studied acting (especially Shakespeare) and disability studies. She fell in love with ren faire performance and with the community right away and hasn't had a free weekend since. When she's not performing, Rebecca works with folks with intellectual/developmental disabilities. Thank you to the entire cast and crew of Kingdom Faire for fostering such a kind, supportive, and creative environment!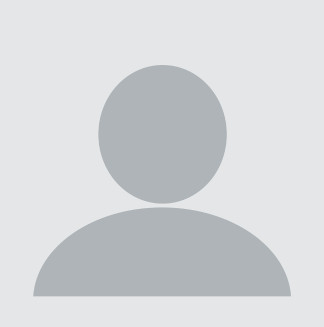 Sharkbait's Crew
Logan Berg - He/Him
Pirate
Aspiring director, massive nerd, college student, and ready to work.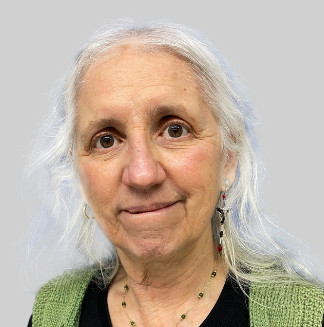 Rosey Lin
Rosemary Birardi - She/Her
Neutral
Rosemary is a musician and leader of the Tolaguna Troubadours who provide music with an international flavor throughout the faire. Rosemary plays recorder, pipe and tabor. She is a founding member of the Saint Marks Consort and has performed with the Italian folk music group Frizzi Lazzi. She has performed music for many types of dance including court, country, and modern, and appeared in productions at Theatre for the New City, NYU, and numerous fairs and festivals. Performance credits include Taming of the Shrew, Midsummer's Night Dream, Henry IV, and many others.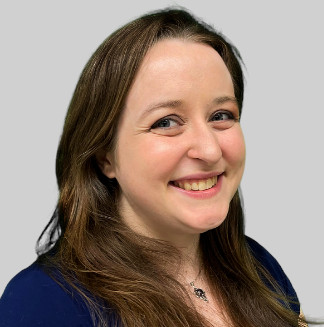 Viola Lin
Nicole Meeker - She/Her
Neutral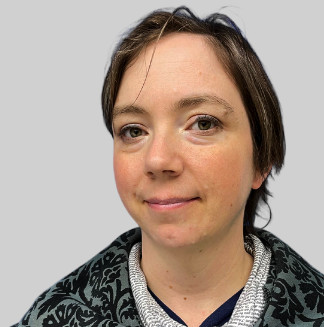 Amanda Lin
Katie Pierce - She/Her
Neutral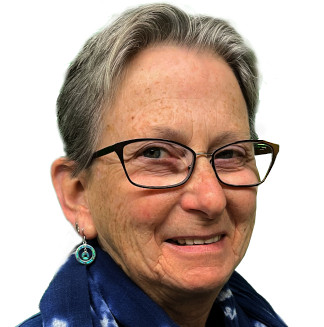 Brooke Lin
Cathy Parente - She/Her
Neutral
Raised in Brooklyn, with an extensive career in New York City, She has had the pleasure of accompanying quite a few Hudson Valley musicians, at several venues. Including wineries, breweries, bars, and restaurants. She has also had the thrill of playing at The Bitter End in New York City.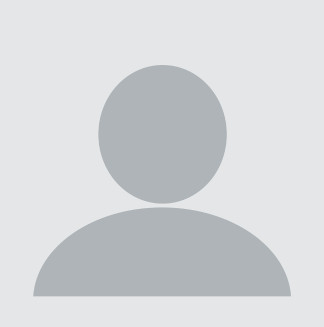 Jo-Ida Lin
Lisa Romeo - She/Her
Neutral